The ponytail is one of the most common hairstyles for women. Simple, elegant, practical, no age limit. With a little practice and time, you can become a master of this versatile style. You can shape your ponytail in the second or third day and wash your hair, whether your hair is stitched or lace the wig, because the natural grease of your scalp will help you maintain your hairstyle, making the ponytail look brighter and less likely to lose hair from your hair braid. If you've just washed your hair, you can also use some extra hair styling products to help you achieve the curly and textured hair you want.
Now let's start making a ponytail for your hair.
1. Use thickening spray or dry cleaning shampoo before starting. Spray concentrated hair gel or dry cleaning shampoo on the hair root. This will give the hair more space and perseverance. Baby powder can also be used in emergencies if you don't have one on hand. Apply proper amount to palm and massage hair root. Baby powder helps to absorb excess oil, increase skin texture, and make hair roots more elastic. However, the powder on the ponytail must be thoroughly brushed off so that no white or gray stripes are left on the ponytail. You can even make your own dry cleaning shampoo at home. If your hair is dark, you can add a little cocoa to darken the final product.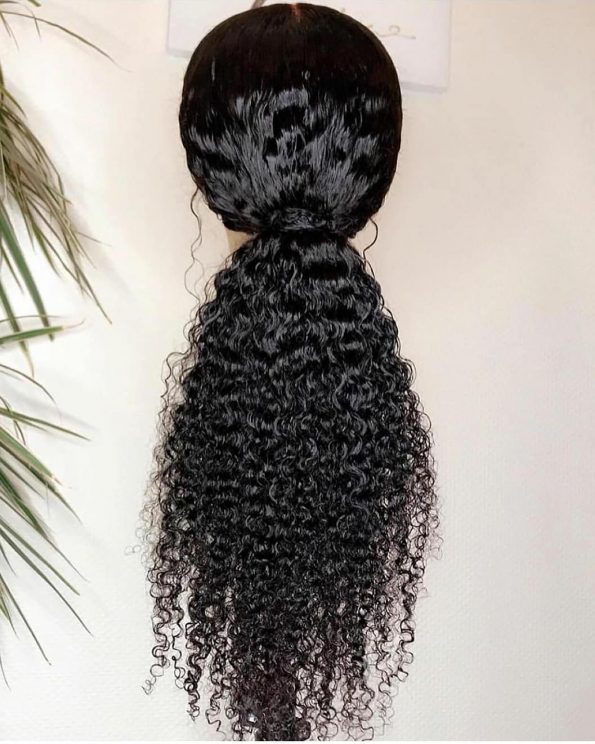 2. Roll up your hair. Use a curler to make soft curls or waves (curl the hair into 2 inches). If you spray some hair gel before curling or spray some hair gel or mousse before curling, your curly hair will last longer. Or you can roll your hair up. Put them in until they are completely cooled. If you have long hair, you can put it on top of your head, tie it in a ponytail, and then add a curling stick. It won't be your last ponytail, but it's a way to curl your hair faster and more efficiently. But if you roll up your hair, your hair roots won't be as big as before. When the curly hair (or curling stick) is completely cool, gently comb the hair with your fingers. Don't use a comb or brush, or the curls will be too loose. You can use a hairdryer (if your hairdryer is set in this position) to blow out cool air to help your hair curl, which can speed up the cooling process.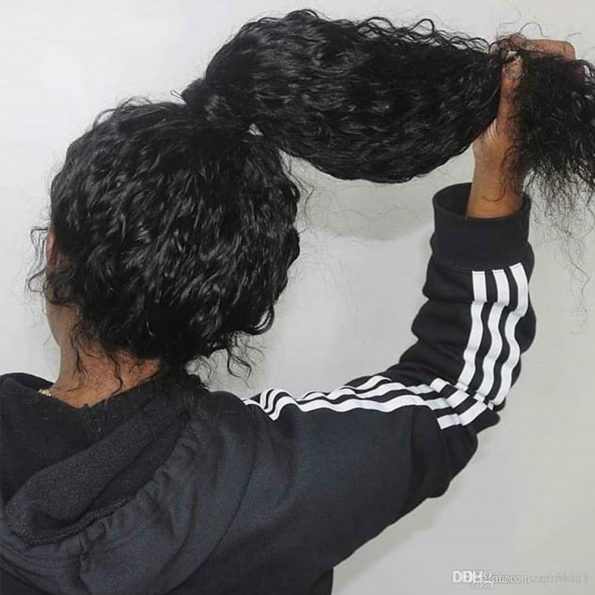 3. Comb the top of your head. Raise your hair 3 inches in front/top of your head and gently comb it back with a toothed comb. Gently comb the hair in front with a comb. You'll comb your hair in a different way, so you have a beautiful hairstyle. Then use your hand or comb to make your hair look very chic. Do it strictly, so don't ignore your curls and curls. For a classic hairstyle, place it between the top of your head and the back of your neck (it should be level with the top of your ears). Fix your hair with elastic bands that match the color of your hair. To make sure your hair lasts and doesn't show signs of flying, spray a thin layer of mousse on your hair.
wigs curly bob lace frontal wig frontal lace wig short human hair wigs curly human hair wig bob human hair lace front wigs bob lace front wigs hd lace wig water wave wig