Short hair can bring us more fun. However, most girls are afraid to cut their long inch hair and try the short hair. If you do not want to cut your own hair and want to try the short hairstyle. Choosing short human hair bob wig will be the wise choice. Short human hair bob wig is very popular in summer as it's easy installed and it has different color and the hairstyle let you choose. You must have one bob wig this summer. Today, we will talk about the most popular lace wig this summer.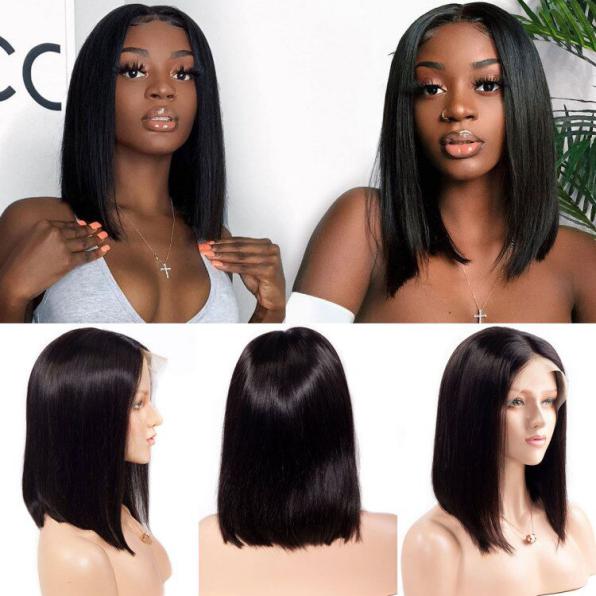 1.Straight Bob Wig
Straight Bob Wig is the most popular wig in summer. Now it's product another style. Straight bob wig with bang hair that is has cute and sweet look once you installed it. The simple short human hair bob wig is suit for young girls perfectly. Hair length from 8 inch to 14 inch and 100% hand tied lace with hair strands. Bob wig has pre-lucked and baby hair already, you need not to do much when you got your new lace wig.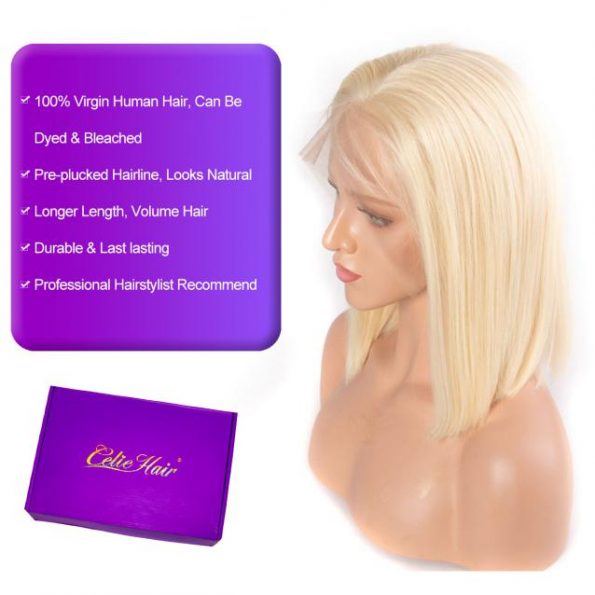 2.Blonde Bob Wig
Every African girl is dreamed to wear the blonde lace wig. If you don't know what kind of the lace wig for your summer, go to choose the blonde bob wig that will bring you more colorful wig life. Our blonde bob wig it has 13×6 lace, you can do deep parting. When you got the blonde bob wig, you don't need to bleach it any more. You can be colored to any color what you want.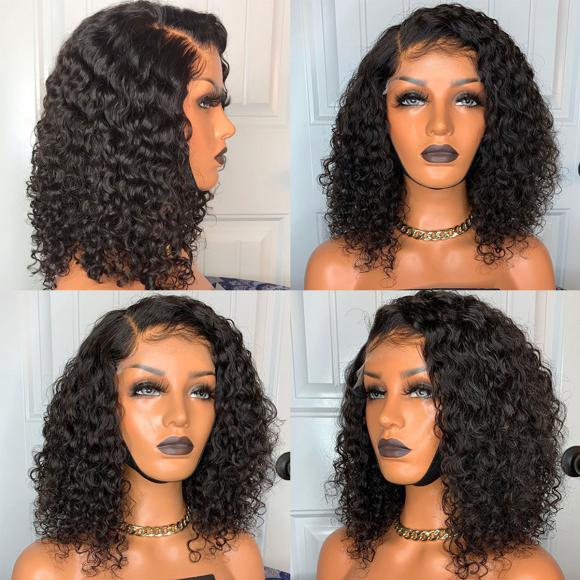 3.Curly Bob Wig
The curly bob wig will bring your volume and natural look. Which it's the most close to our natural hair. If you want yourself to be a cooler and fashion girl, must try the curly bob in the summer, there are few wigs can as fashion as curly bob wig. We provide two different densities for curly bob wigs. One is 150% density. The other one is 180% which is trimmed curly bob wig. It looks fuller and more natural.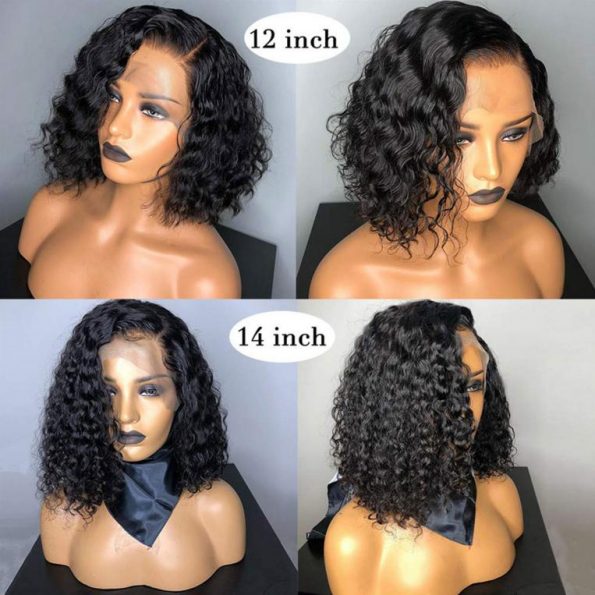 4.Water Wave Bob Wig
Most of the girls have been tried the 13×4 water wave for long inch, I believed that you have never to try the short water wave bob wig like 12 inch and 14 inch. Short human hair bob wig will bring you an elegant and cute look. 12 inch or 14 inch that is perfect length for summer. The water wave bob wig is made by 13×4 lace front wig cap, that is half hand tied lace with half machine made, the breathable very well. Every girl must have this bob wig in summer when she go out for holiday.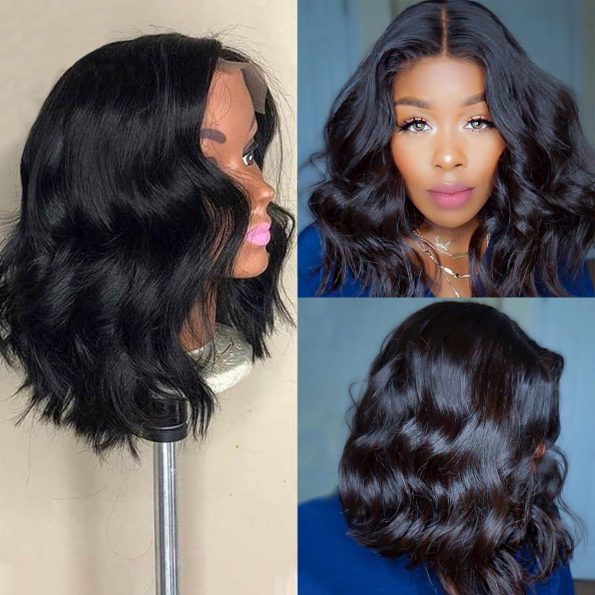 5.Wavy Wave Bob Wig
If you are company staff, you must have this short human hair bob wig-wavy wave bob wig. It have the curly like the body wave but the curl is looser than body wave. Within 10 inch to 12 inch that make you looks more intellectual and charming. Wavy wave bob wig is the best hairstyle for workplace women in summer.
Have you had the idea for your summer wig? What are you waiting for? Go to our website and choose the top quality & affordable short human hair bob wig? You'd better choose two bob wigs for alternate install.
wigs curly bob lace frontal wig frontal lace wig short human hair wigs curly human hair wig bob human hair lace front wigs bob lace front wigs hd lace wig water wave wig