Time fly summer vaction will be end soon, it's time to back to shcool. Have prepard everything back to school? Do you know what should you will be prepared ? Do you have any idea about your hairstyle when back to school? You will find the best answer in the articel.
Prepartion
Prepared your shoolbag and your shcool tools
Go to bed early in the first day, do not stay up and have a good sleep in the first day of school in order to adapt the school time.
Choose your suit for shcool and put it close to bed.
Choose the hairstyle you want to wear in the first day of shcool.
The best hairstyle for back to school
Shcool hairstyle should be easy to care and can installed it quick. At the same time, it will have a good look. Here are tips for shcool hairstyles.

Short Bob Wig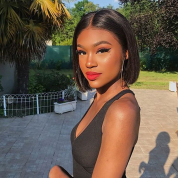 Althought it's time to back to shcool now , it's still hot, one short bob wig it will be the first choice for you if you want have a quick and easy look. Short bob wig is a kind of the human hair wig. Usually the inch is 8inch to 12inch. It will do not much textures let you choice. Usually for the bob wig is straight bob wig and curly bob wig. For the summer more customer would like to choose blonde bob wig you can custom to color any color you want. Celie hair provide the pre-colored bob wigs as well such like pink, blue, yellow, Lime wigs. It will give your a new look.
Lace Front Wig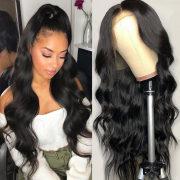 Now more and more customer prefer to choose lace front wig as it can save more time and more convenient. lace front wig can give you more styles to choose. it have body wave, straight and deep wave, kinky curly wig and so on. Human hair wig inch is from 10inch to 26inch. It can be flexible for difference skin African girls. It comes with transparent lace and some medium brown lace. If you prefer deep partting, 13×6 lace front wig is the best choice.
Full Lace Wig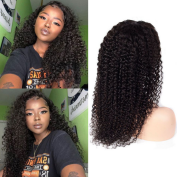 If you want to have a comfortable feeling with wig, you can choose full lace wig, it can feel more relax and comfortable. Full lace the wig the lace will covering the entire head and 100% of the hair is tied in knots by hand. On a standard lace wig, there is an elastic band at the top of the crown that allows hair growth and head size changes under the hair. Difference haistyle for you to choose and 10inch to 26inch all is available. But only one ponit the full lace wig its a little expensive than other wigs.
Time to back to school, if you are looking for quality hair style with factory price, you can go and check it celie hair, it's the top brand on aliexpress and has back to shcool promotion now, use coupon code: shcool get extra 10% off. Do not missed it girl.