Compared with clothing, makeup changes the hair style changes can give people a more intuitive visual effec and beautiful hair style, hair color will make people shine, so too many girls like to change their hair color, dyeing hair has become more The more popular, the dyeing hair can bring intuitive changes, and it is very convenient and quick.
If you don't have enough time to cut hair and dye your hair at a professional hair salon, it's a cool choice to dye your hair at home. Of course, it's important to remember that dyeing hair at home can save money, but it also wastes time—typically around 60 to 90 minutes. The dye itself is the biggest economic expense, plus the cost of additional parts, the total cost of DIY should be around $30. Once you have purchased a hair clipper and hair brush for your hair stylist, your next time you spend less. If you are a person who hates salons, dyeing your hair is the best choice.
Today we will share some tips about how to color your hair weaving,hope you can learn it.
1. Do not choose multiple color transforms
The first rule of DIY hair is to avoid drastic changes. Any time you want to change your hair color to more than three colors, it is best to look at professionals. If the hair is too dark, it is more likely to have mottled colors. When you choose a new hair color, you must be loyal to your primary color and choose a color based on your hair color. Whether you want to dye deep or dye light, you can't dye your original color more than two colors, otherwise it will be too exaggerated.
2. Choose the right color
How do you know what hair color you are suitable for? Here's a quick tip to choose your hair color:
If your eyes are brown, blue, or hazel with blue or green flecks, and you have a cool complexion, you should choose cool colors such as beige, blond hair, fuchsia, and blue tones.
If your eyes are brown and blue, or hazel with brown flecks,you may be a warm-toned complexion, and you wear gold jewelry to look the best. Choose a hair color that resembles a gold hue, such as golden yellow, wheat-colored blonde, auburn, and reddish black.
Many hair dye brands offer a variety of shades. The color guide at the top of the box usually tells you whether the hue is warm or cool.
3.Make a small range dye test.
You don't know if your skin will react to the chemicals in the hair dye, so you have to do a patch test.
4.Do not wash your hair before dyeing hair
Dirty hair is easier to color because it doesn't contain a smooth conditioner like freshly washed hair. Coloring is usually possible 4 to 48 hours after shampooing. In this way, the color will be easier to color, and it will penetrate the hair better and dye beautiful colors.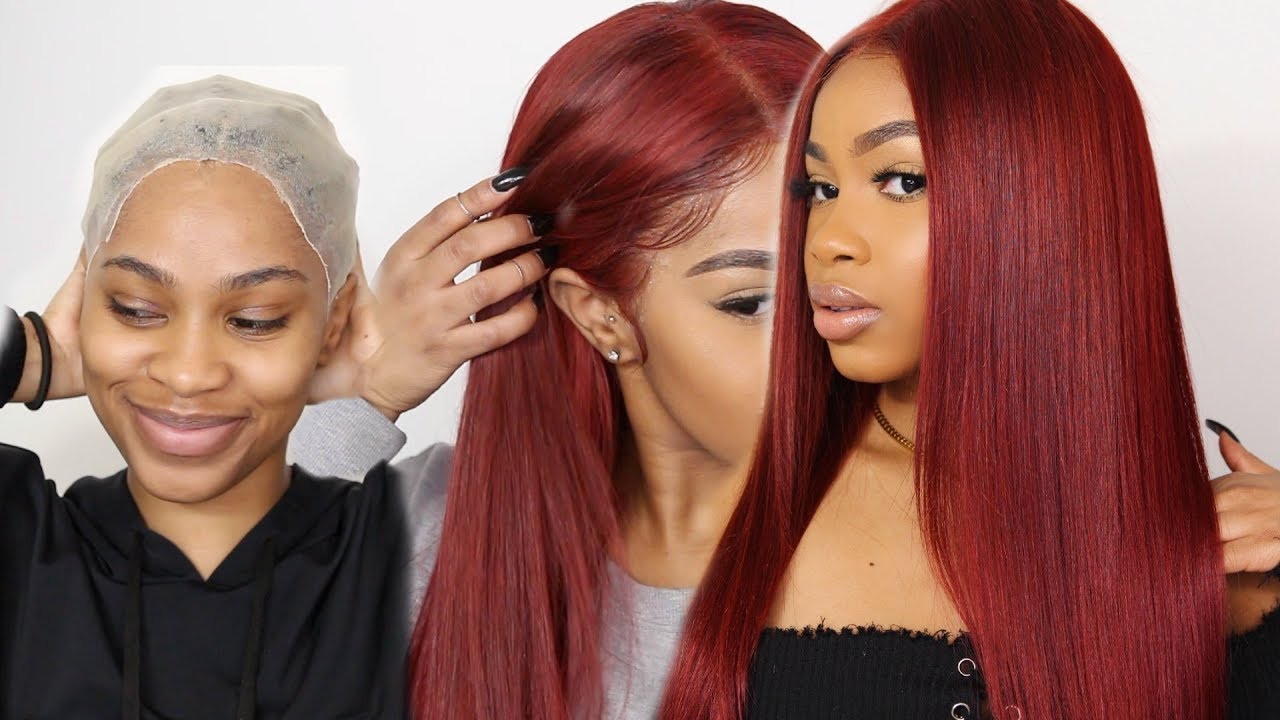 5. Separate the hair
Flatten the hair curtain, dye evenly, dye the hair one by one, if there are hair accessories, you can choose to dye the hair accessories first.Use a bowl and a color brush to tint. Brush the hair dye as close as possible to the root of the hair, then drag the hair dye down the length of the hair while the hair is flat. Continue this process until the entire first layer is saturated.hair bundles
The best advice I give you is to take your time. The hair dye can be effectively used for about 90 minutes after mixing, so you don't need to worry. Be patient to dye even and saturated colors.
6.wash hair in time
Once the color stay time has elapsed, it is necessary to wash the hair color with shampoo in time. It must be filled with patience, hair and hair. Then, use high quality hair conditioner to care for the hair, so that the dyed color is more lustrous.