When you wear a new full lace wig and got many compliments, you will be proud that you apply this human hair wig by yourself at home. In this avarice, we will teach you how to put on full lace wig with glue by yourself step by step. Even-though you are a beginner to wear the full lace wig,you still can get the skills how to installed it quick and perfectly.
Step 1:Preparation
Remove the make up on the application area and use the shampoo wash the scalp ensure your skin is clean and oil-free. Spray the scrap expectant on your head to act as a barrier between the skin and the adhesive.
Use a brush to apply adhesive to the area where your full lace wig will be attached. Then use code air setting on the blower and blow dry it for about 30 seconds.
Use your hand press the forehead on the front of the wig for about 60 seconds to make sure your wig will be attached your skin hardly, then press again for the side area which matching with the skin
Step2: Fix the lace on your full wig
After you put on your human hair wig and adjust it to make it can attach with your scalp well. Then find your hairline and use one small scissors to cut it. You can try to cut it a little at the first time. Be careful not to cut off any wigs hair. Leave a bit of lace sticking out of the hairline, but not more than 1 inch.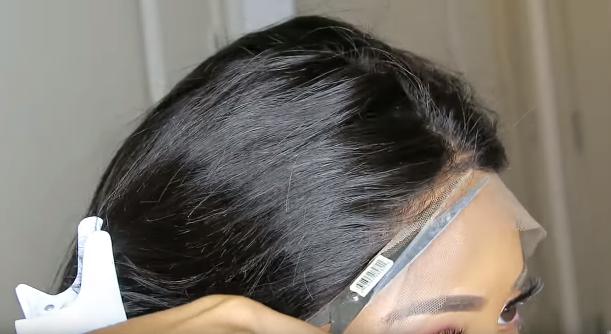 Step 3: Apply the glue on
Slide your wig back and then make sure no hair in the way. Then use the got2b glue apply it on this area then use the blow dryer with a cool setting. Be careful do not apply it on your edges.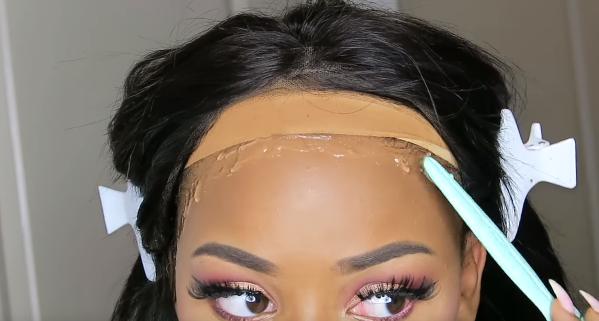 Step 4: Attach the wig and do the baby hair
Once the glue is getting tacky you can spray the got2b spray then pull the wig down where you want to go.then adjust the wig that where you want to laying properly. Use your finger or one comb press down on the hair make sure the wig is stick on your skin. If you want got more natural , you can design your baby hair and razor off how you want and style your baby hair.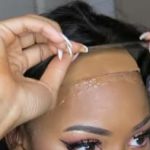 Step 5: Style your wig
A flat Comb helps smooth the top to mimic your hair. Press the edge of the wig for five seconds to make the adhesive stick to your skin. Design wigs as needed. You can straighten or curled what you like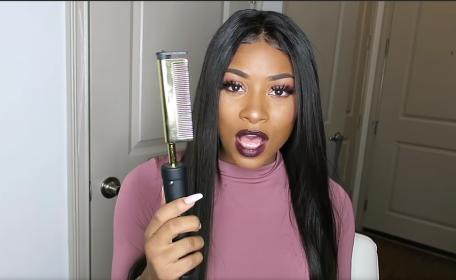 In fact, its' simple and easy to installed your full lace wig by yourself at home. I believed that you have got the skills. Come to buy new human hair wig and try to do it. Remember guys, practice make perfect, I believe that you can do it.