Have you ever worn human hair lace front wig? How much do you know the lace wig? If you never tried human hair lace front wig and going to purchase lace wig to try? It's necessary to read this article carefully. Today we will talk about the common knowledge of lace front wig for wig beginners.

1.Bundles with Closure
we are not strange to bundles with closure. At the first most of African women prefer to purchase bundles with closure then sew in on their head by themselves at home. We know that amount of the hair sewn together as flat as certain to be hair bundles. Normally it will be curled it into a bun. You can purchase 3 or 4 bundles with lace closure. You can sew in for a full head. If you do not how to sew in lace front wig, you can purchase lace wig directly or you can order bundles with closure or bundles with lace frontal then we can provide customized the lace wig service.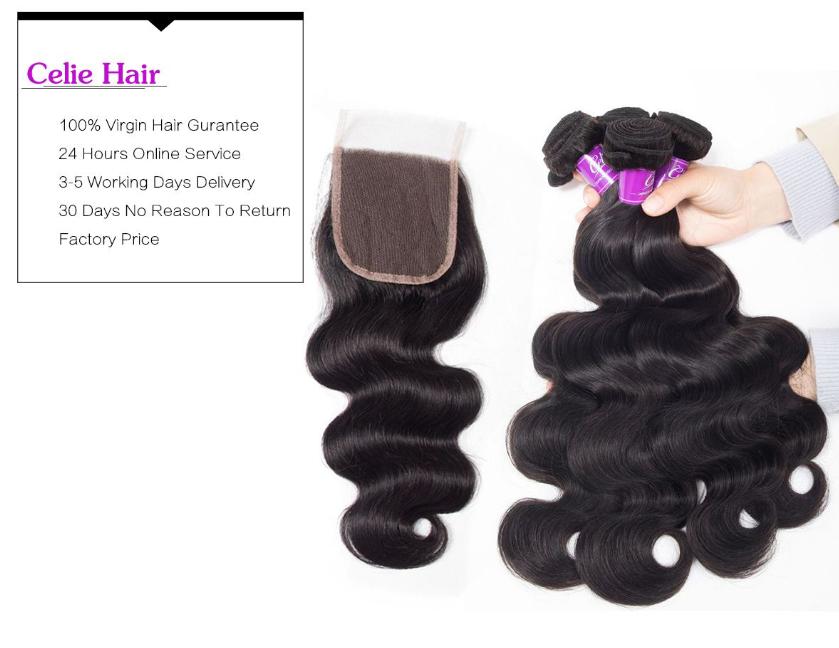 2.About Lace Wig Density
Hair density which do not mean the thickness of the lace wig. Hair density which is means the space between hair strands which will determine the lace wig density. The smaller space the higher density it will be. Normally lace wig density has 150%, 180%, 200%, 250% density. Normally 180% density will bring you full head. If you choose short inch human hair lace wig, you can choose the 150% density. However, if you choose long inch lace front wig longer than 22 inch, we suggest you can choose 200% or 250% density.
3.About the Wig Cap
If you want to purchase suitable lace front wig, you must know how to measure your head and choose the right wig cap size. Normally there are three wig cap size for you to choose, Large cap size or medium cap size and small cap size. You can use the ruler to measure your head and note the data. You can choose the right wig cap according to your data.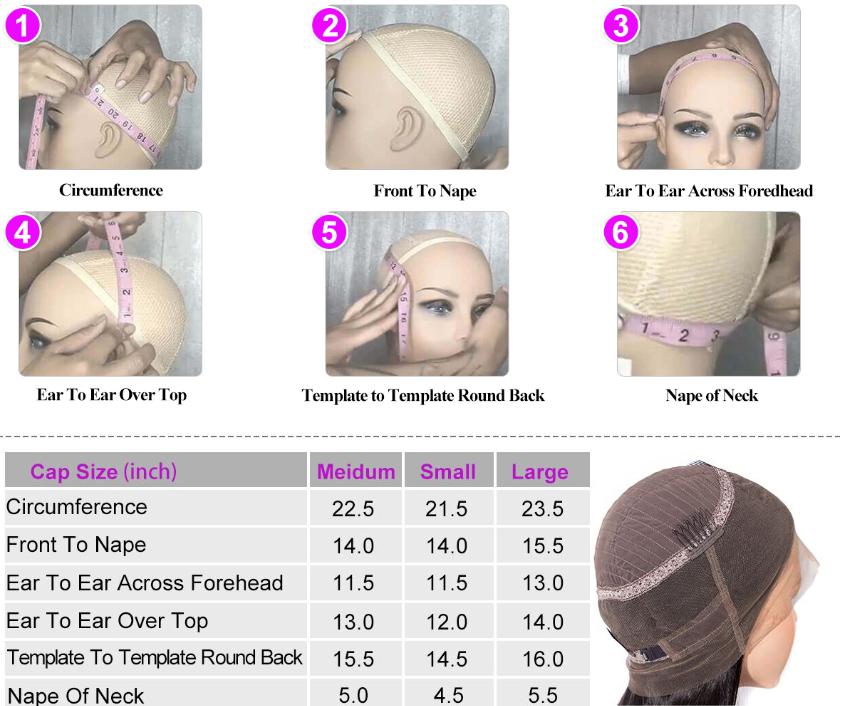 4.Lace Wig Quality
We use A to mark the hair quality. The higher that means the quality is better. 8A grade and 10A grade is the most popular hair grade among African women. If you have enough budgets, we suggest you can choose the 10A grade quality human hair lace front wig. Quality lace wig front wig will bring you good experience and last longer.
5.Parting Space
Parting space which is means the parting space of lace area from back to front. No matter it's lace front wig or closure lace wig. It will provide you space to do the parting. Normally there are 13×4 lace frontal wig and 4×4 closure, 6×6 closure and 13×6 lace closure. Normally if you are not going to do deep parting, you can choose 13×4 lace frontal wig and 4×4 closure wig.
6.Hair Texture
Human hair lace front wig provide you different textures to choose as well. The most popular is body wave lace wig. There are some others textures like straight lace wig, deep wave lace wig, water wave lace wig, loose deep wave lace wig. Each texture will have different lace color. Normally the lace color for the lace wig is the medium brown. If you have light skin tone you can try hd lace wig or transparent lace wig.
I believed that you must get the knowledge of lace wig. Go to check our website and choose the hairstyle that you want to try.
wigs curly bob lace frontal wig frontal lace wig short human hair wigs curly human hair wig bob human hair lace front wigs bob lace front wigs hd lace wig water wave wig