It looks so cool with short bob wig in summer. Human hair bob the length which is up on your shoulder. Normally the length for a bob wig is from 8 inches to 14 inches. There are many advantages for human hair bob wig. It's short, easy installed and easy to maintain. Especially for black women, they can finish the installation within 10 mins and can be restyling. That is the reason why more and more black women would like to try human hair bob wig in summer.
Personally I am big fan of the short cut wig and bob wig. Short, dedicated and smooth short bob wig it can suit any suasion like party or meeting. Every black woman can rock it. It suits different age. So today let us introduce three top selling short bob wig.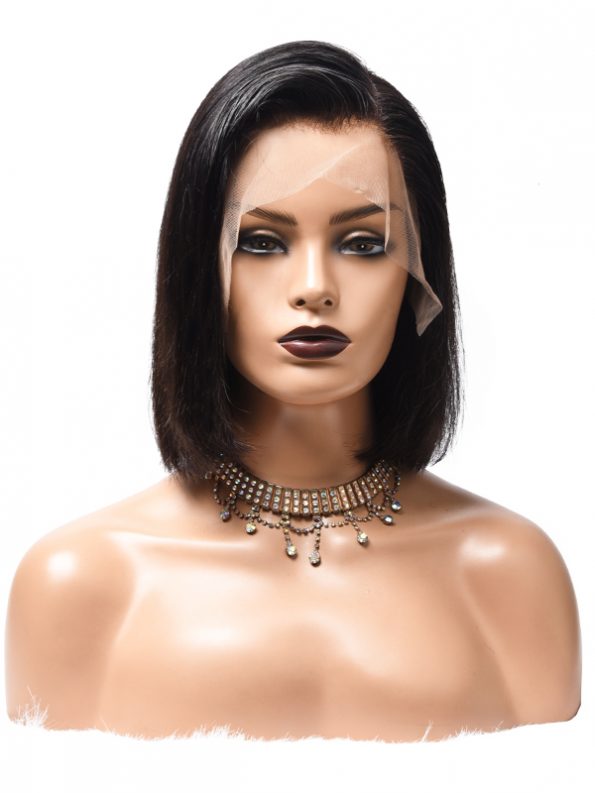 1.Natural Black Bob Wig
As we all know that natural black color human hair bob wig has been popular for many years. If you never tried bob wigs. You totally out of the fashion. If you search on YouTube, you will noticed that most of you-tubers has been tried short bob wig or some short cut wig. Bob wig which is made by 100% virgin human hair with a lace front wig cap or full lace wig cap. The Length is suit for summer. Due to the hot weather is summer, if you still want to keep good appearance, short bob wig will be the first choice. Normally it comes with natural color if you want a colored bob wig or blonde bob wig that is still available.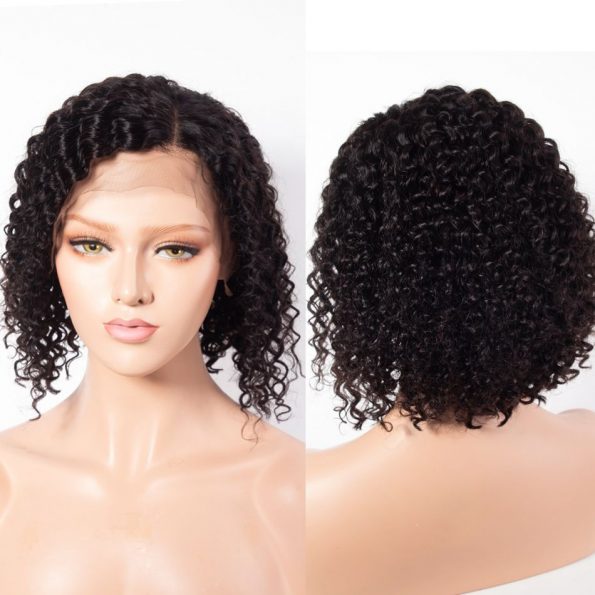 2.Natural Color Curly Bob Wig
Curly hair is very popular among African women. No matter the long inch curly hair or short curly wig, they all love it very much. As they think the curly hair is close to their own natural hair, and easy to control with curl hair. Curly Bob Wig which has the length 10 inches to 14 inches. The length is above on the shoulder. Totally best choice for summer if you prefer to choose the curly lace wig in summer. Curly bob which made by 100% virgin human hair, it can be straightening and bleached it. The lifetime will last about 8months -12months. If you want to know more detailed about our curly bob wig, go ahead and check it now.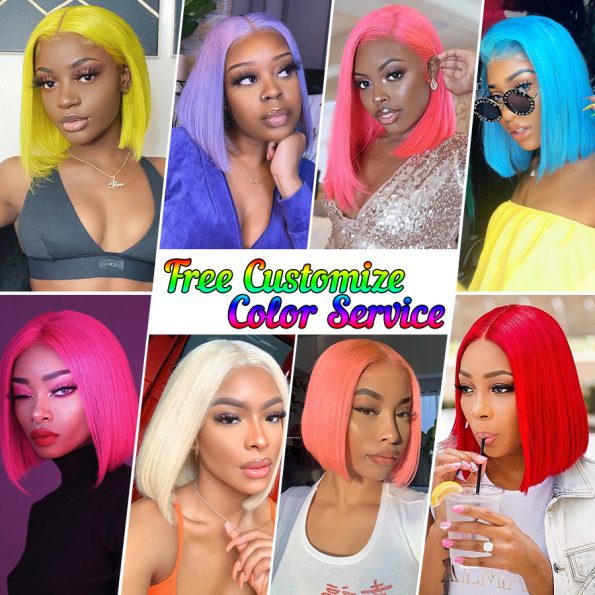 3.Colored Bob Wig
Summer is a bob season. If you want to try some different in summer, we recommend you can try the colored bob wig. We provide different colored bob wigs. From 10 inches to 14 inches with 13×4 lace front Wig cap 150% density. For Example red bob wig, blue bob wig and yellow bob wig. Bring you a colorful life with a colored bob wig. Want to try something different for a new look, go and check our colored bob wig now.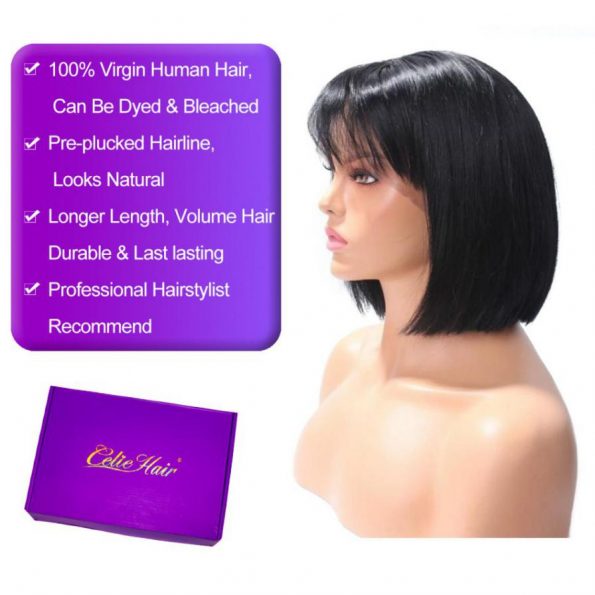 4.Straight Bob Wig With Bang
Recently straight bob wig with bangs is become more and more popular. Straight bob wig with bangs it will makes you looks younger and more fashion. Our fringe that is not to thick and not too thin, the density is 150%. Straight bob wig bang it can suit any face shape. So that is why more girl would like try this wig.
Every girl should have a bob wig in summer. Have you got one? If not, go to check our website and choose one.
wigs curly bob lace frontal wig frontal lace wig short human hair wigs curly human hair wig bob human hair lace front wigs bob lace front wigs hd lace wig water wave wig