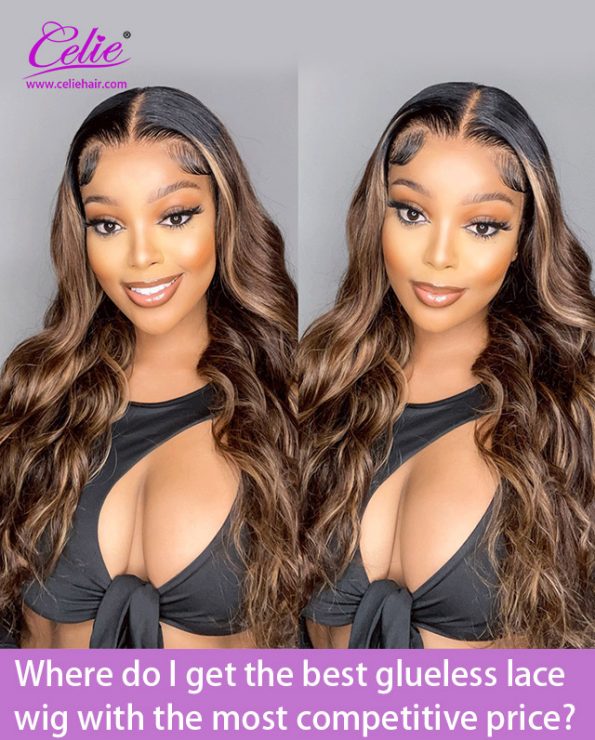 Recent years have seen a real increase in wig innovation. Additionally, wig users have developed new techniques for attaching their units to make them look more genuine, such as utilizing adhesive and high hold hairspray to make lace appear more skin-like. The use of glue and other adhesives has the potential to harm your hairline even though wigs may be excellent protective styles. In fact, wig wearers frequently have to decide between using authentic protective style or realistic wigs. The best of both worlds may be had, though, with glueless lace wigs.
A wig should seem as natural as possible for the majority of people who use them. Although they greatly enhance the resemblance of your wig to actual hair, glue and adhesives are not entirely essential. Utilizing only a wig comb and adjustable straps, glueless lace wigs achieve the same results (placed already on the wig).
Human hair and synthetic ornaments are used to create Celie Hair glueless lace wigs, which can be worn for cosmetic, balding, or hair preservation purposes. This industry is constantly evolving. It's understandable why we're always looking for the top online wig retailers to expand our assortment. The majority of people are unable to distinguish between a genuine scalp and a wig scalp since modern wigs have seen such significant advancements. Women displaying their wigs on social media, presenting a perfect tease, and identifying their preferred wig providers is largely to blame for this.
Given all mentioned, it is reasonable to assume that it will be easy to get top-notch glueless lace wigs in 2023. Don't give in, though. You shouldn't always assume that perfection will appear the moment you click on a website that offers "excellent high-quality wigs." You'll be surprised by how many unsophisticated shags show up at your door for the cost of your money. We decided to do our own research keeping it in mind. Here are some of the best options to glueless wigs that can help you look fabulous without losing your edges.
Why use a glueless lace wig?
Because prolonged usage of an adhesive on the scalp might irritate the scalp and hair follicles, many individuals choose to wear wigs without glue, AKA glueless wigs. Your hair and scalp beneath the wig are affected over time by double-sided tape and wig adhesive. It may also lead to clogged pores that impede the formation of hair follicles in addition to causing an itchy, red scalp. If you have hair loss or thinning hair, you should stay away from hair glue when wearing wigs since it will only make the situation worse. Glue may also be a hassle to use, dirty, and sometimes downright painful.
Gluing is bad for hair, particularly if you have a sensitive scalp, so keep that in mind as well. Traction alopecia can develop when hair is pulled or tugged to smooth out the edges. A tight hairdo or excessive friction can also cause breakage and harm to the hair follicles. We advise covering the scalp with a wig cap to prevent this.
What merits do human hair glueless lace wigs have?
If you do your homework, you'll discover that many ladies use glueless wigs these days. Their overall advantages are mainly reflected in fast installation and health of your scalp. To find out more about them, continue reading.
Safer to use.
Some women may develop sensitivities to the ingredients used to produce glue. In such cases, glue reactions are likely to occur if the glue is the substance used to hold the wig in place. Additionally, hair loss may be made worse by pulling out hair due to inadequate glue removal or bad adhesive.
There are gluless wigs available as an alternative to covering the scalp and hairline with glue. To boost wig security with these wigs, adhesive attachment around the edges is not required. Once you put it on, you're prepared.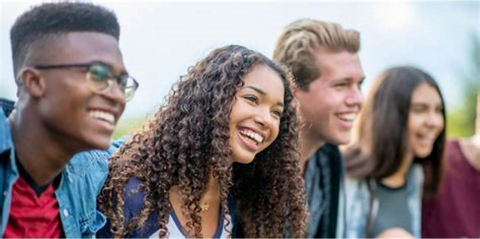 Versatility compares to other wigs.
A growing global trend these days is glueless wigs. Making glueless wigs in a variety of haircuts and colours, manufacturers have benefited from this trend. Because of the wide variety, ladies are free to choose anything they want to wear and don't feel constrained.
You're likely to achieve your goal of having hair that is exceptionally brilliant and radiant. You will undoubtedly choose drab hues if that is what you desire. Furthermore, you may choose from straight, curly, wavy, or bob-like glueless wigs.
There are several varieties of the glueless wigs. You may discover headband wigs, lace fronts, V-part wigs, U-part wigs, and glueless full lace or closure wigs at your seller.
Convenient for daily use.
The simplicity of installation and removal makes glueless wigs the best option. Without a second person's assistance, you are able to wearing it and remove it anytime you like. There is nothing further to do but tighten the comb clips and adjustable straps. The wig can be removed as nightfall arrives and you are ready to let your scalp have a rest by loosening everything you clamped. They also don't require any adhesive at all, and just a few small accessories are needed for installation. While removing them, however, there is no adhesive remover. They're a fantastic place to start for wig newbies as they adopt their new lifestyle of wearing wigs because of these excellent qualities.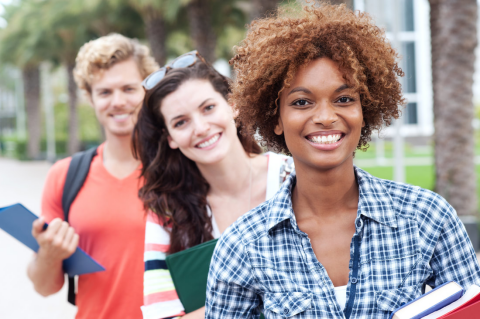 Safeguard your scalp.
Not to mention, glueless wigs safeguard your entire head of hair as well as your scalp and hairline. Your hair is fully kept out of harm's way since it is enclosed in a wig. It receives complete defence against smoke, dust, and sunshine.
Furthermore, glueless wigs are the best temporary hairstyle. Because you may take them off every night, your hair regularly gets the optimum airflow. As a result, your scalp seldom retains sweat, which is unpleasant.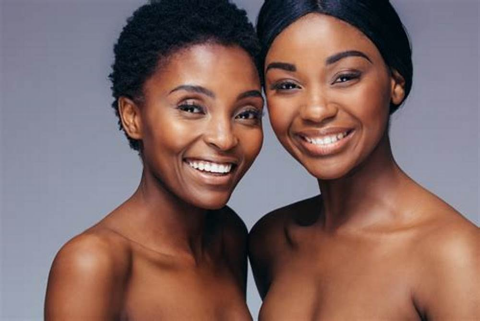 When you wearing it, you will feel and look natural.
Because the wig is composed of 100% human hair and has a lace texture, it may seem more lifelike. The hairline treatment enables the person to seem both naturally and inadvertently unnatural. In contrast, glueless wigs frequently appear to be the most natural. They virtually every lift and spontaneously seam at the hairline without the need of glue. Due to the pre-plucked hairline characteristic and the majority of them being lace wigs, you can have baby hairs all over. Your entire head can be covered in wigs if you select a full lace glueless wig. This allows the wig to be shaped into a high ponytail or bun. Even better, you may braid it down for a fashionable hairdo that maintains the appearance of your natural hair. I advise purchasing glueless lace wigs if you want to spend more money and want to get better quality glueless wigs. I advise purchasing a glueless lace wig if you want to invest in a better-quality glueless wig. Overall, glueless wigs will be your ideal wig option.
It is simple to maintain glueless wigs.
You simply need to follow the common, quick-and-easy wig maintenance practices in order to maintain and take care of glueless wigs. After wearing them on the wig stand, keep the glueless wigs in their basic form.
How to install glueless lace wigs? This video will show you!
Consider these factors while shopping for a reliable wig website.
The option of the products.
There should be a large selection of wigs available on a reliable wig website. This can include various looks, like straight, wavy, or curly hair; varying lengths, like short, medium, or long; and varying hues, like blonde, brown, red, or black. Within each colour group, it should also provide wigs in a range of tones and hues. It should also provide wigs made of various materials, including synthetic fiber and real human hair. It's also a good idea to search for a website that provides a variety of wig varieties, including hand-tied, monofilament, and lace front wigs. The advantages and qualities of these many wig types might vary, such as a more natural-looking hairline or a more comfortable fit.
A reputable wig website should also provide a variety of wig brands and designs so that you may choose the ideal wig for your requirements.
Reviews from clients.
Both the wig's general quality and level of comfort may be determined with their assistance. To put it another way, they offer priceless viewpoints and experiences from other individuals who have actually bought and used the wigs. In light of this, a trustworthy wig website must not conceal user feedback, whether positive or negative. When buying your first wig, a website that lists a wig's advantages and disadvantages might be beneficial.
Pricing of the products.
The price of wigs varies. Selecting a wig that is within your budget is essential. It's crucial to think about the value you are receiving for your money when evaluating wig prices. This entails considering the wig's quality as well as any other features or advantages it provides. To guarantee that everyone can afford to purchase top-notch wigs, the website must occasionally provide discounts or specials.
Each wig's quality.
For a variety of reasons, a wig's quality is crucial. A high-quality wig will, first and foremost, be more comfortable to wear and appear more natural than a low-quality wig. This is due to the fact that premium wigs are produced with greater attention and better-quality materials. Additionally, high-grade wigs are stronger and will last longer than wigs of lower quality. This implies that purchasing a high-quality wig will help you get the most out of your money.
Finally, wearing a high-quality wig might make you feel more certain and self-confident. This is because you won't have to be concerned about the wig falling out of position or appearing unnatural, and you'll be able to focus on your other tasks without being distracted.
Where can I find the greatest glueless lace wigs at the best prices?
Not sure which wig to pick while hair shopping? All hair is created from 100% virgin Remy hair at Celie Hair, a reputable provider of human hair with its own facility. There are several designs available for Celie Hair wigs. Possessing a human hair wig gives you the flexibility to blend in with any setting while maintaining your attractive appearance. What are you waiting for? Come to Celie Hair mall ASAP to have a look, you might find your dream wig.