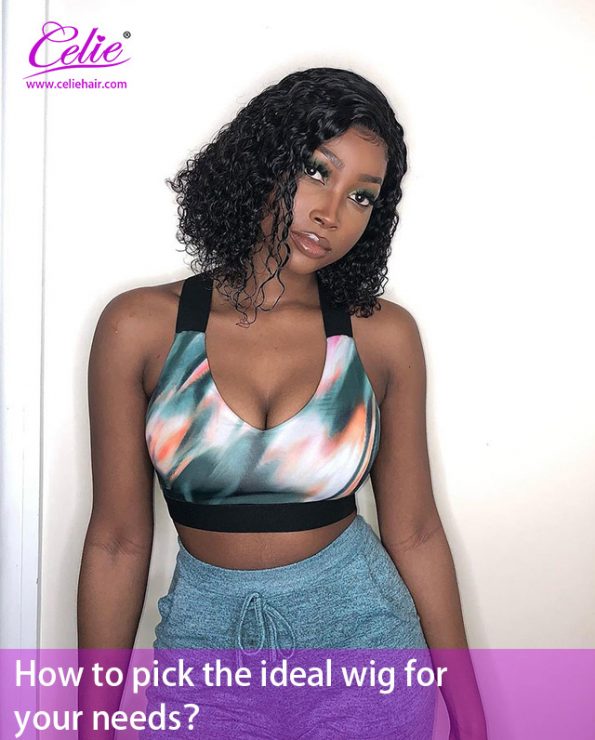 Curly hair will always be in trend, and a curly wig may let you show off this classic appearance often. Curly wigs will maintain their style all day long, but they may require additional attentive care in the time in between wearing to guarantee that they appear beautiful in any weather. Curly hair is more protective, but as long as it is taken care of properly, it is simple to maintain. We'll go over efficient ways to maintain curly hair wigs in this piece.
Separate section of the hair is the first step in conserving a curly wig. Small curls, nevertheless, if your curly wig is tight. However, with looser ringlets, you can divide the hair into more substantial parts.
After that, use a detangling spray to genuinely smoothly spot each part of the wig. If you're using a curly human hair wig, you should be sure to utilize wig care products made for human hair. If you're using a synthetic hair wig, you should only use items made for caring for synthetic hair.
To remove the tangle hair or knot hair, gently brush the stray hair. As you comb curly hair, be sure to use a comb with wide teeth. Regular hairbrushes and combs might damage your wig curls and make your wig slide or seem frizzy.
You must return the ringlets to their normal appearance after removing any tangled hair or knots from your wig. Section the hair into lower parts for tighter curls, bigger sections for looser curls, or swells depending on the style of curls your wig has or that you want it to have.
Gently twist each curly hair with your curling iron to make it return to its original shape. However, if you notice that your curls don't bounce correctly, try twisting your curls in the opposite direction. However, you can try fixing your curls with an iron, but if you have a human hair wig, please use low temperature carefully. You can also curl your wig without heating.
It is imperative that you carefully store your curly wig as the last stage in learning how to look after for curly wigs. To prevent further tangling and to keep the curls in place, gently cover the wig with a hair net. Additionally, to prevent it from getting fine, store your wig into the bag or box it came in or a plastic, sealed box.
When it comes to wig maintenance practices to avoid, remember not to toss wigs on the floor, the counter, as this may cause your curly hair to become tangled and entwined.
As a result, we offer advice and recommendations on fashion practices to protect curly hair and how to care for curly hair. Curly hair is a classic trend, but it requires adequate maintenance to appear healthy!