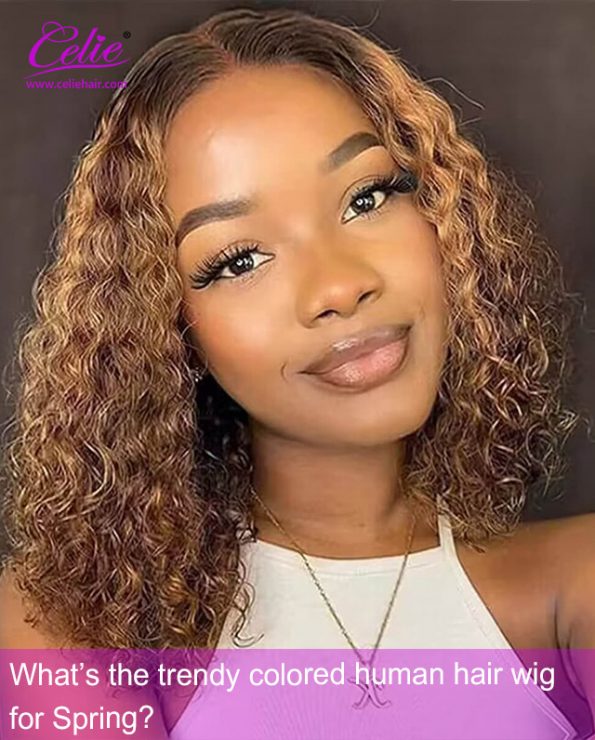 In the spring of 2023, do you want to change the color of your hair? Different hair colors can showcase your different styles and charm, making your appearance more personalized and charming.
Two ways to change your hair color
Dyeing your natural hair requires dyes and your technical support. This is difficult for beginners. If you are not careful, it may harm your natural hair. Usually you need to go to a hair salon to seek professional guidance.
Choose a dyed human hair wig, which is a more convenient, simpler, and safer way to wear colored wigs.
Today's blog will introduce you to the trendy colored human hair wigs for Spring and the ways to maintain your human hair wigs well.
What is the most trendy colored human hair wig in spring?
One of the most popular wig colors for spring is the #27 honey blonde wig. This wig's hue is quite fashionable, cheery, and cozy.
This indicates that the wig's hair color is #27, or honey blonde, a shade of blonde that is very similar to gold and looks like honey. This can make you feel quite cozy in the winter and brighten and swagger your appearance.
Brilliant color
You will draw practically everyone's attention thanks to your appealing #27 hair color. Your hair is just like the sun—warm and bouncy.
If you're a sweet girl, you should wear this hue more often because it will enhance your good looks.
The same as with blonde hair, this color is not at all odd. You can wear the #27 honey blonde wig to social gatherings, formal events, and everyday activities. This is a wonderful option.
Human hair ensures that #27 honey blonde human hair wig is of the highest caliber, that it won't quickly fade, and that your hair color will endure for a very long time. These wigs don't have as many hair issues as synthetic wigs. A #27 honey blonde wig can last more than two years if you take proper care of it.
Additionally, there are numerous wig styles available for #27 honey blonde wigs, such as headband wigs, gel-free wigs, and high definition lace wigs. Additionally, you can select wigs with various hairstyles, like body waves, straight hair, and water waves.
Safeguard your natural hair
You can acquire the lovely #27 honey blonde hair color by just wearing a wig instead of dying your actual hair.
Human hair wigs in color #27 honey blonde are frequently pre-plucked to give you a natural hairline.
Tips to wash your #27 honey blonde wigs
Your wig has to be untangled. To completely remove all tangles, you must first rough comb your hair with your fingers, apply some essential oils, and then comb it slowly with a wide-toothed comb.
You need to soak your #27 hair wigs. You'd better soak it in warm water instead of hot water about 5 minutes.
To get the most out of the shampoo, you should first gently rub the wig with your fingers after applying the shampoo. After that, you can use either warm or cold water. Make sure to remove all shampoo before cleaning, and always use soft water rather than hard water.
Apply some conditioner to your wig after washing your hair. Keep in mind that applying conditioner to the roots of your hair will make them dry out and fall out. After 5 minutes, you can remove the wig and wash it with either warm or cold water. Make sure there isn't any leftover hair conditioner at the end.
Natural drying methods and towels
Your wig should first be dried off by absorbing excess moisture with a microfiber towel before letting it naturally air dry. The healthiest method is this.
If you're rushed for time, you can also use a hair dryer to dry it; however, you should first apply thermal protection liquid to your wig to safeguard it before using the hair dryer. To safeguard your #27 wig hair, you can also place a diffuser on the hair dryer.
You can apply some essential oil to your wig after your hair is dry to make it more shiny and beautiful.
Helpful tips to maintain #27 honey blonde wigs
Proper cleaning intervals
Make sure your cleaning frequency is just right—neither too high nor too low. When used excessively, products will build up and harm the wig, while when used insufficiently, pollutants will build up and harm the wig. Usually, two loads each week are sufficient.
High quality maintenance supplies
To properly maintain your wig, you need pick the appropriate maintenance products. You can select a shampoo and conditioner that will protect the color of your hair. To prevent dry and tangled hair, you can also use such sulfate-free hair care products.
When storing wigs, you should take care to keep the area dry and cool. Being cool and well-ventilated is ideal. Use a tidy silk wig bag or wig box to store it if you need to keep it for a long time.
Don't wear wigs too frequently
Your #27 honey blonde wigs will likewise suffer if you wear them too frequently. Replace the wigs as soon as possible, or take a break.
The trendy #27 honey blonde human hair wigs in Celie Hair
Human hair wigs of various types are available for purchase from Celie Hair. Every human hair wig is 10A grade quality. And you can apply a variety of discount codes to achieve costs that are reasonable. You must give it a shot.
Pure Color #27 Loose Deep Honey Blonde Lace Wig Brazilian 13×4 HD Lace Wig 180% Density
Color #27 Loose Deep Lace Front Wig | Celie Hair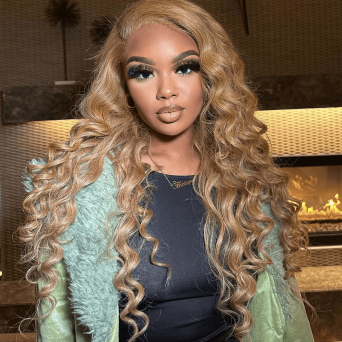 Straight Hair 1B/27 Bob Wigs 13×4 Lace Front wig 150% Density 4×4 Closure Bob Wig
Straight hair 1B/27 Bob Lace Front Wig | Celie Hair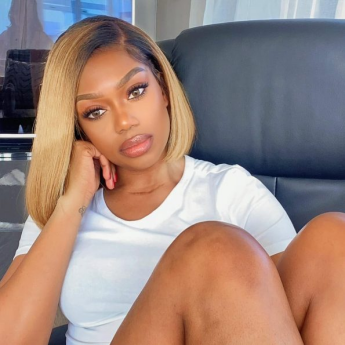 1B/27 Curly lace front Human Hair Wigs 13×4 Pre Plucked Lace Front Wigs 180% Density
Brazilian 1B/27 Curly Lace Front Wig | Celie Hair